We Need a Contract Writer!
Star Command needs a writer! Are you a wordsmith? Does your mastery of the wordly arts exceed that of Asimov? Then we want you! We are gearing up for some a lot of new content and we need a writer to improve the crappy prose that we compose. If you have what it takes, write a 400 word write-up (NO MORE!) of the following: The Vocar Purification The Vocar have been detected moving into Midorian...
Star Command 1.01 Submitted
Star Command 1.01 Submitted Last Night! Bug Fixes Include: • Added beginner difficulty level • Engineering lagging devices fixed • Unlock larger ships and heavy difficulty • Tips for Minigames • Added missing countdown for a few random "yellow" missions • Grol split period reduced, but increases 2x with every split • Allow touch larger area to grab token • Ammo button now disabled if no more...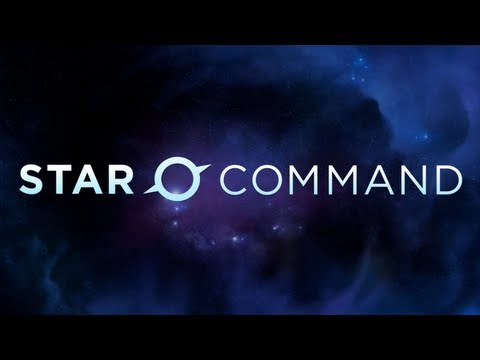 IGN: The First 20 Minutes of Star Command →
IGN: 7 Important Things To Know About Star Command →
ToDo Last Before Submission
Our final to do list: • Do final credits in google doc • Write app description • Write app keywords • App screenshots (5 for iPad, 5 for iPhone) • Import, strip out names, possibly separate into categories • Main Menu - Fill out "OTHER INFO" button content • Add warballoon intro, steve co. intro [at release time] • Define each "checkpoint" we want (for dropoffs), install analytics for crashes •...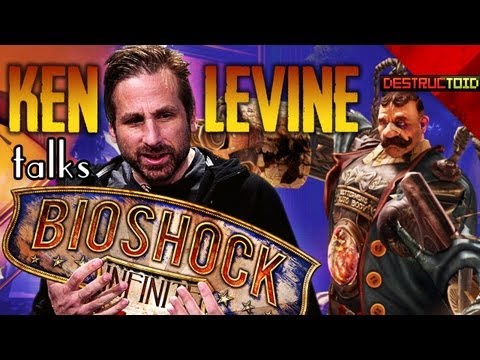 Current Bug List
To keep things tangible - this is what were dealing with right now. Help give you insight into where we're at: • [BUG] ambient music will rotate after every menu • [BUG] music layering is overlapping. When you enter battle the ambient music will keep playing • [BUG] fix ambient/battle music so it keeps track which was used last when back from menu • [BUG] Music sometimes keeps going on...
Star Command Needs a Starship Pixel Artist!
Warballoon needs a pixel artist! Do you love starship design, understand isometric views, and want to to get paid? Well then we have the position for you. This is a paid contract for the next 1-2 months starting immediately. We have attached a couple images for our current style and standards. We are hoping for an artist or two that can match this style, as we don't want certain assets not...
The Making of Star Command Digital Book
We recently opened up a new Kickstarter tier at $40 which includes our making of Book as well as "The Joy of Pixel Art" instructional videos hosted by Warballoon Co-Founder Justin Coombs. Take a look at our kickstarter and help bring Star Command to PC!
Deaths!
Dogs Walking and Shitting - Because We're Classy
Second Kickstarter for PC/Mac Version Announced!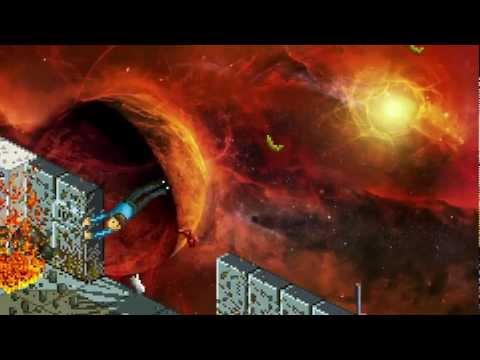 A Taste of Things to Come
It's not a trailer, but we wanted to show you guys some of the animations we have been working on for the game. These are just a little sampler, but it should give you an idea of the quality of animation we are going for, the spirit of the game and why the hell it's taking so long. The first is the teleport and sign in when you hire a new crew member or bring someone aboard. ...
4 tags
1 tag
Wanna hear our theme song? Warballoon is proud to...
New Screenshots for Derek Smith
  So we haven't updated for a while - and that's not for a lack of content. We have all been working pretty tirelessly on the game. Justin and Jordan have been cranking on general design and art assets.  Steve has been working around the clock developing the game and balancing things out. And last, but not least, we would like to introduce Parker Coombs, who is going to be helping with...
Warballoon Interview at ThreeQuarterDpad
ThreeQuarterDpad has posted an interview with us.  Want to know our top 5 games ever? How about what we really think of the app stores?  What about our desire to create farmville for 9 year old girls?? Here is an excerpt:   What are your favourite games of all time on any platform? We will give a top 5 list. I love having this debate with other people – so please comment if you like: 1....
Early Star Command Designs
Before we get to the new stuff we thought it might be fun to show you some of the old stuff.  Did you know Star Command was originally a 2D "scroller" for PC? And that we have been working on the game for well over four years? Take a look at where we came from. When we first started designing the game, the vision was much more similar to Sim Tower.  Your ship was...
"...most anticipated mobile game of the year"
Destructoid just posted an article about Star Command.  And it is awesome: "I could explain in detail why Star Command has jumped to my most anticipated mobile game of the year." Go read it. Now.
A Couple More Articles about Star Command
We have had an amazing response to the Reddit story.  There was an article yesterday on TouchArcade and today we have seen two more, one from Three Quarter D/Pad with very kind words - "Brace yourselves people, there is a potential juggernaught on the horizon".  The second was over at Droid Gamer with equal enthusiasm - "…productivity here at DroidGamers is going to drop...
Star Command featured on Touch Arcade
So a big day for Star Command.  We posted our screens on reddit/gaming and had a HUGE response.  Much larger than anticipated.  We answered a bunch of questions and loved doing it.  So for everyone now following us.  For those who tweeted, twizzled and bookfaced us, thank you too. Take a look.  We were also featured in an article on TouchArcade.  Very cool. ...
1 tag
What is Star Command?
We have finished our new site, it is live and ready for public consumption. We have links up to our Twitter and Facebook Fan Page as well so you can get regular updates on the game. So what is Star Command? Coming Summer 2011 for iPhone and Android, Star Command allows players to build a Starship, hire and manage a crew, explore the universe, research new technologies, and battle other races...
1 tag